Luther Memorial's pipe organs
Music at Luther Memorial has a foundation in the magnificent sound of its three pipe organs.
Austin
A 56-rank Austin pipe organ was built and installed in the rear balcony in 1966.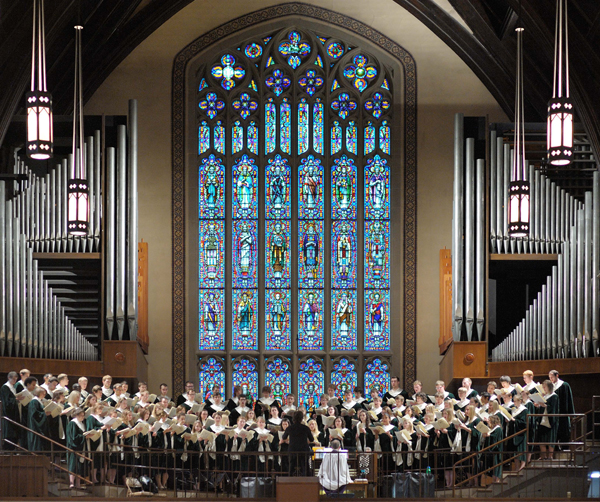 Steere & Sons
An 1893 Steere & Sons tracker action pipe organ of 19 stops, restored and installed in the east transept in 1997.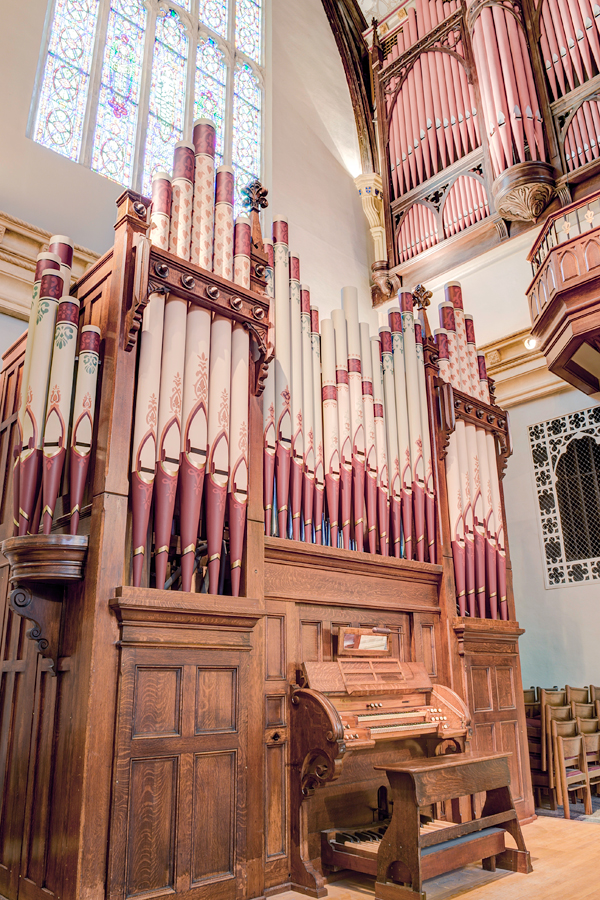 Bedient
A 1986 Bedient portative organ of three stops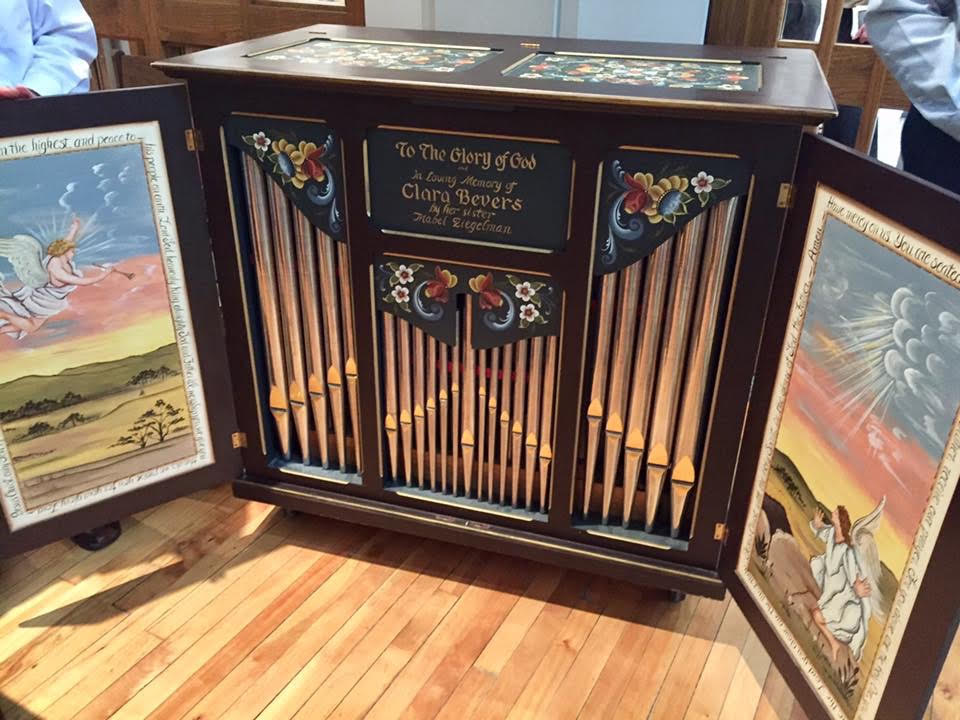 › Read the full history of the Austin, Steere and Bedient pipe organs at Luther Memorial.