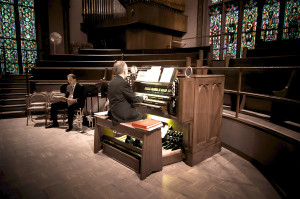 Weds, Jan 24 – Weds, May 9 (No recital Weds, Feb 14)
Free 1/2-hour organ recitals played by Bruce Bengtson and other guest musicians every Wednesday at noon during academic semester.
Parking
During organ recitals, free parking is available in the Luther Memorial parking garage, accessible from Mills Street to Conklin Place alley. Find more info about parking.