Luther Memorial is an intergenerational faith community of the ELCA, founded by Lutheran UW students in 1907.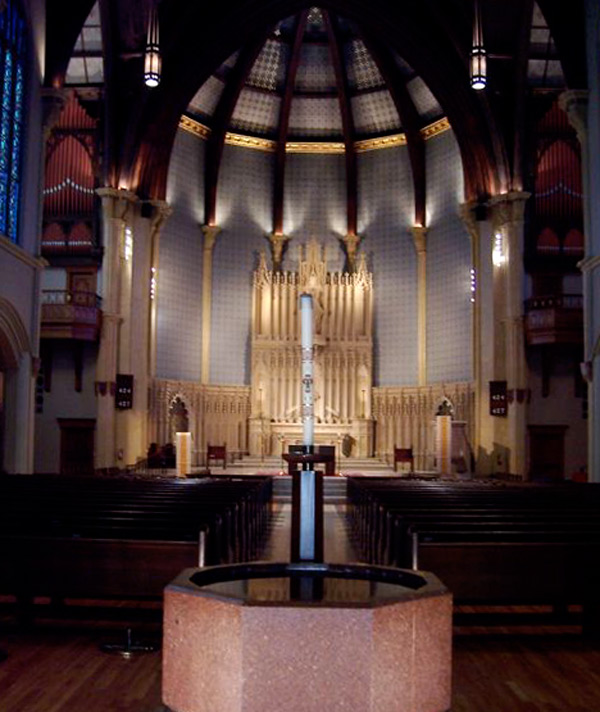 The freestanding altar and the stone living-water font at the entrance to the sanctuary announce who we are: a people broken and renewed by our common participation in the living Lord, and united by baptism into Christ's death and resurrection. In reverence for the church's great heritage of music and liturgy, we are nourished with the crucified and risen Lord's body and blood, that we might serve others in daily life. Marked with the cross, we are stewards of God's sacred mysteries, bearing the grace and mercy of God for all the world.
We are a Reconciling in Christ congregation of the Evangelical Lutheran Church in America.